PROJECT INCEPTION MEETING – Friday 21st   July, 2023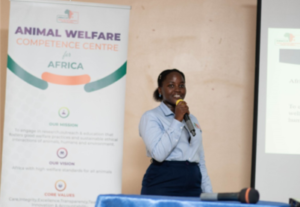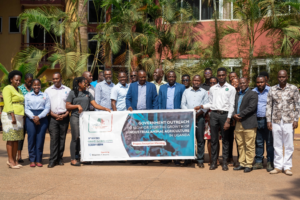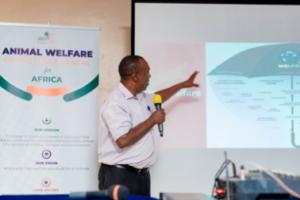 Government outreach to stop or slow the growth of industrial animal agriculture in Uganda
 AWeCCA held a project inception meeting for their project on government outreach to stop or slow down the growth of industrialized animal agriculture in Uganda.
The meeting was attended by various  stakeholders in the animal sector as the first step of the project where discussions were held to create collaboration among the multi-sectorial stake holders in the animal sector to promote animal welfare.
Speakers from Kenchic Poultry Limited, livestock imdustry, animal shelters and resucue organisations, government and enforcement gave speeches and presentations about the interconnectedness of animal welfare, environmental health, public health and other social-economic issues. 
Program
08:30      Arrival and registration-Dr Namara Delilah Diana, AWeCCA
09:10      Opening remarks and welcoming guests-Dr Ssuna Paul, AWeCCA
09:30      Remarks from the CAO-Mr Byamukama Alfred
09:40      Presentation on Effective Altruism-Ms. Barbra Kayondo
10:00      Presentation about AWeCCA-Dr. Namara Delilah Diana, AWeCCA
10:20      Presentation on 'inter-linkage between animal welfare, public health and environmental health-Prof. Clovice Kankya, COVAB,                          Centre for Climate change and public health
11:00      Break (and group photo)
11:30      Project presentation; background, planned activities and methodologies-Dr Ssuna Paul, AWeCCA
12:00      Remarks from the ministry of agriculture, animal industry and fisheries-Dr Tashorora Optato, MAAIF
12:15     General Discussions and remarks from different stakeholders-All, moderated by Dr Ssuna Paul, AWeCCA
13:30     Lunch and departure
A full report on the meeting is available here.